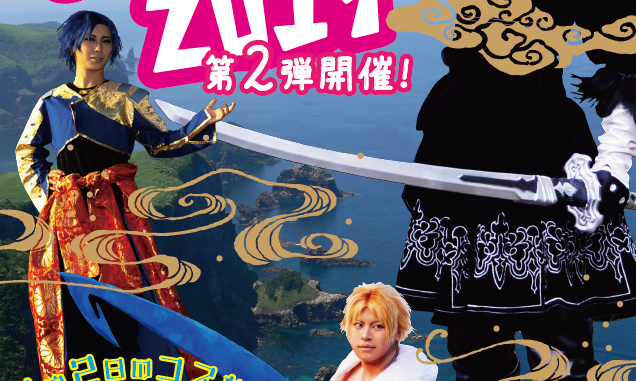 Are you a fan of cosplay?
How about having a unique photoshoot session surrounded by the magnificent nature or historic sites of Nishinoshima?
When: 5th-6th Oct (1 night and 2 days)
Cost:
18,800 yen/person (for a twin room for 2 people)
21,800 yen/person (for a single room per person)
Included in the cost:
Return ferry ticket, pick up and drop off service to various shooting places, accommodation with breakfast and dinner included. You will need to come with your own camaraman but there will be support staff to support your shooting sessions.
Although it's in Japanese only here is the official webpage for the event.
For more details please contact Nishinoshima Tourism Association at 08514-7-8888 or e-mail okicos.info@gmail.com