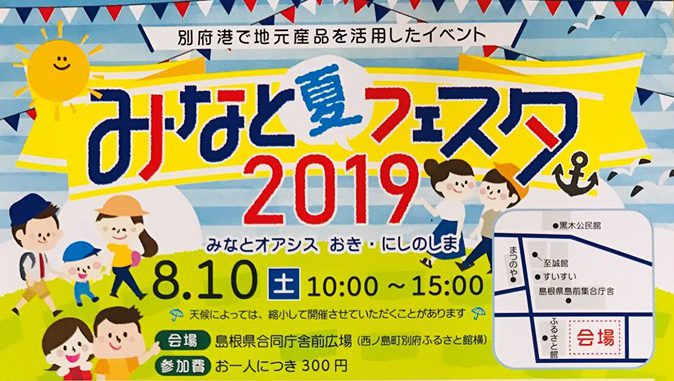 When: 10th August (Sat), 10 am – 3 pm
Where: Behind the Furusato Museum on Beppu Port
Cost: 300 yen per person

There will be craft sessions making wooden tea coasters and fan decoration. Delicious food (e.g. turban shell curry, grilled marinated fish, soumen, etc) made with local ingredients will be provided too. All included in 300 yen!

Please come and enjoy this fun and delicious event!