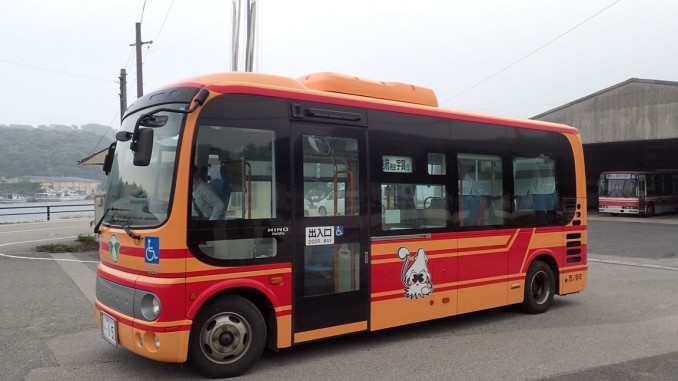 This bus is mostly for local residents to get to/from the port and hospital.
Tourists are also welcome to use it to get to/from the beach, Uragō Area and Kuniga Coast (Tsūtenkyō Arch, Kuniga Beach, Kuniga Shrine).
Please board the bus from the back door (if the bus has two doors).
Please pay when you get off.
Fare
Adult: ¥200 (one way)
Child: ¥100 (one way)
Tell the driver where you want to go. You may get off at any bus stop or safe place along the route.
>>Nishinoshima Town Bus Timetable 2023