Nishinoshima is a small island, but with lots of hills and lots of places to explore.
If you have a valid driver's license, we recommend you rent a car to discover more of the secrets of this island.
There are not many cars on the island and in peak seasons no cars are available, so we recommend booking in advance.
Booking
Please contact the Nishinoshima Tourism Association.
Phone: +81-(0)8514-7-8888 (Japanese only)
>> Contact Form (English/Japanese)
Kuniga Rent-a-Car くにがレンタカー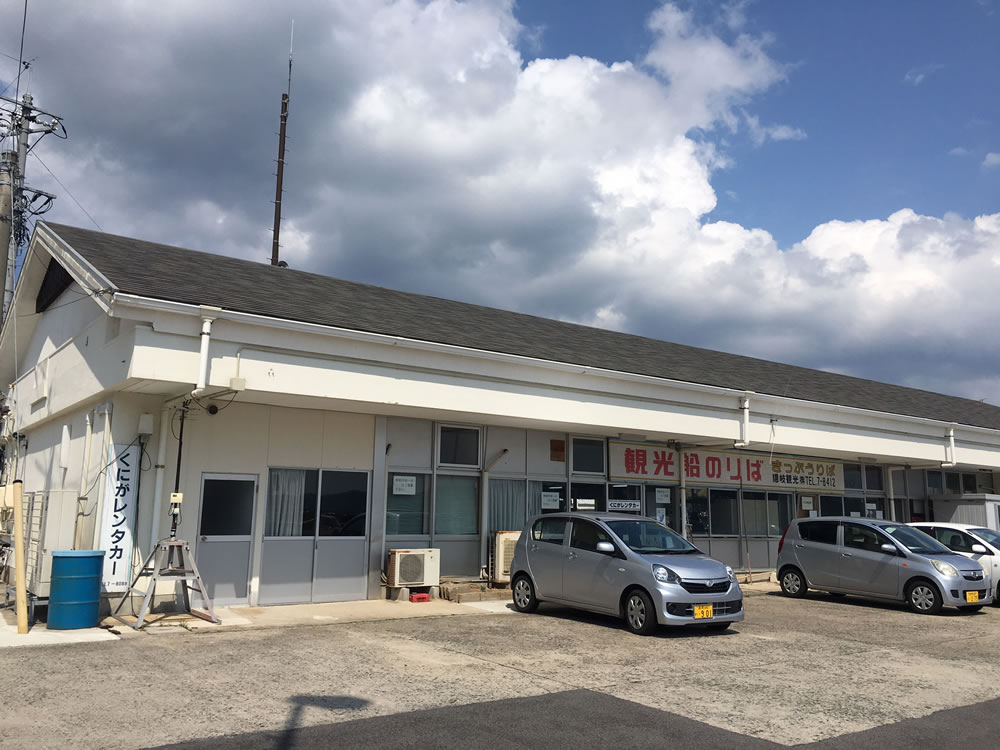 Price
Small: 4-person car
3hr ¥3,500
6hr ¥5,000
24hr ¥7,000
Extra Hour ¥1,000
Standard: 5-person car
3hr ¥4,000
6hr ¥6,500
24hr ¥10,000
Extra Hour ¥1,200
Other Information
Additional Charges: Optional Insurance (¥1,000/day), Gasoline (¥20/km)
Car can be picked up and/or returned to Beppu Port or Urago Port. Please advise at the time of booking.
Opening Hours
8:00 – 17:00
Phone
+81-(0)8514-7-8088 (Japanese only)
Address
2124 Mita, Nishinoshima-cho, Oki-gun, Shimane-ken
>> Google MAP
Domae Rent-a-car どうまえレンタカー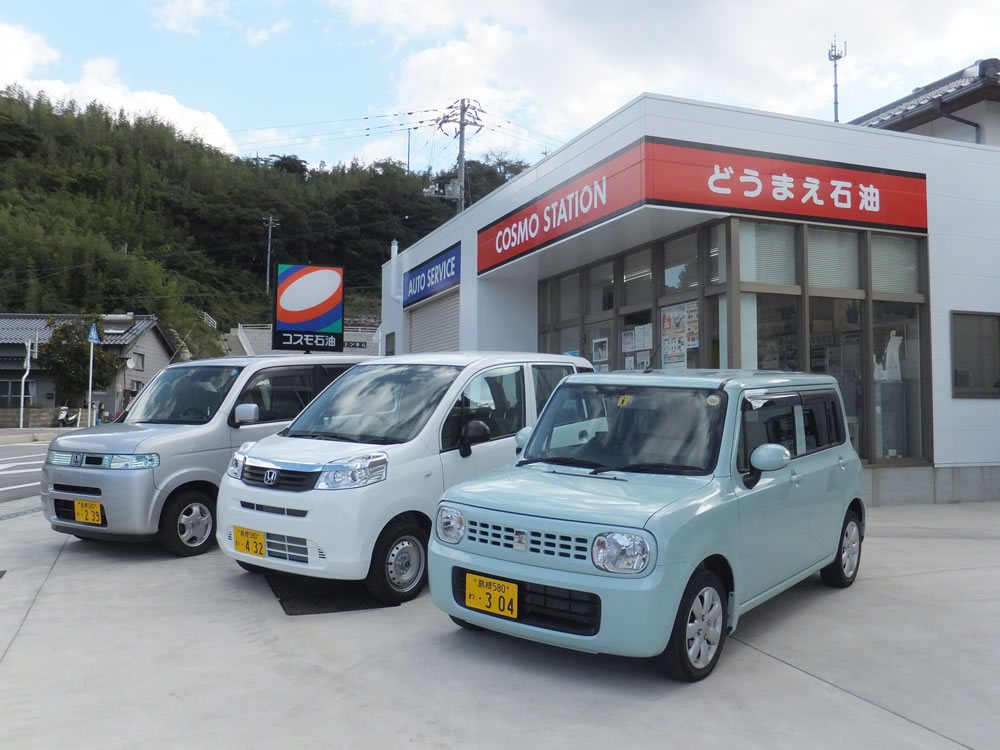 Price
4-person car
3hr ¥3,500
6hr ¥5,000
24hr ¥7,000
Opening Hours
Weekday 8:30 – 17:30
Weekend 9:00 – 17:00
Phone
+81-(0)8514-6-1768(Japanese only)
Address
223-4 Uragō, Nishinoshima-cho, Oki-gun, Shimane-ken
>> Google MAP
Other Information
Pick up/drop off your car either Beppu Port or Urago Port or please consult when booking.
Extended rental (for next 24 hours) ¥6,000
Additional Charges: Optional Insurance (¥1,000/day), Gasoline (¥20/km)