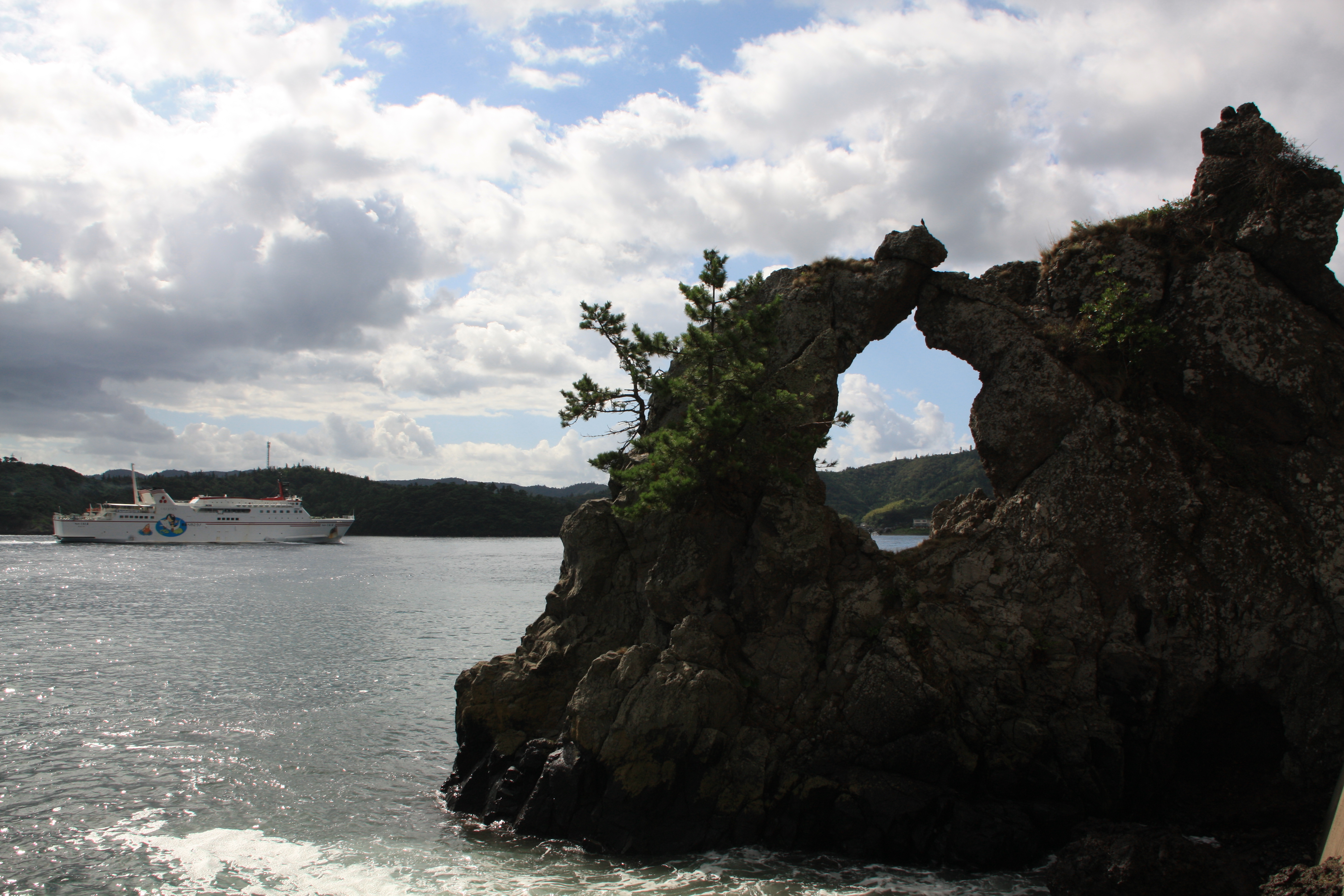 This strangely-shaped rock is located on the coastal road near Uka Village.
You can enjoy some nice views across to Ama Town (Nakanoshima Island), Sabura-iwa Rocks and out as far as Okinoshima Town (Dogo Island) on a clear day.
Ferries and fishing boats can often be seen in the strait between the two islands here.
There is several interesting legends associated with this rock.
Some people say that this rock is called 馬道岩 (Medo-iwa) because a strong warrior horse kicked a large rock located between Uka Village and Kuranotani Village, creating this horseshoe shape.
The center of the rock fell in to the sea below, and is the shape of a turtle. That is why the small rock in the sea is called 亀が島 Kame-ga-shima or 亀島 Kame-jima (Turtle Island).
Access (from Beppu Port)
car 10 minutes
bicycle 20 minutes
 walk  1 hour
*The town bus does not go to Medo-iwa Rock, but it does very occassionally go to Uka Village.
We recommend renting a bicycle or walking here as it is a flat road all the way.
Address
Uka, Nishinoshima-cho, Oki-gun, Shimane-ken
>> Google MAP