Boarding Procedure
1.Documentation (at the terminal)
>Fill out a passenger boarding form (in English or Japanese).
>Fill out a vehicle form if you wish to put your car on the ferry. You will need to show the "shaken-sho" (vehicle paperwork) at the ticket office.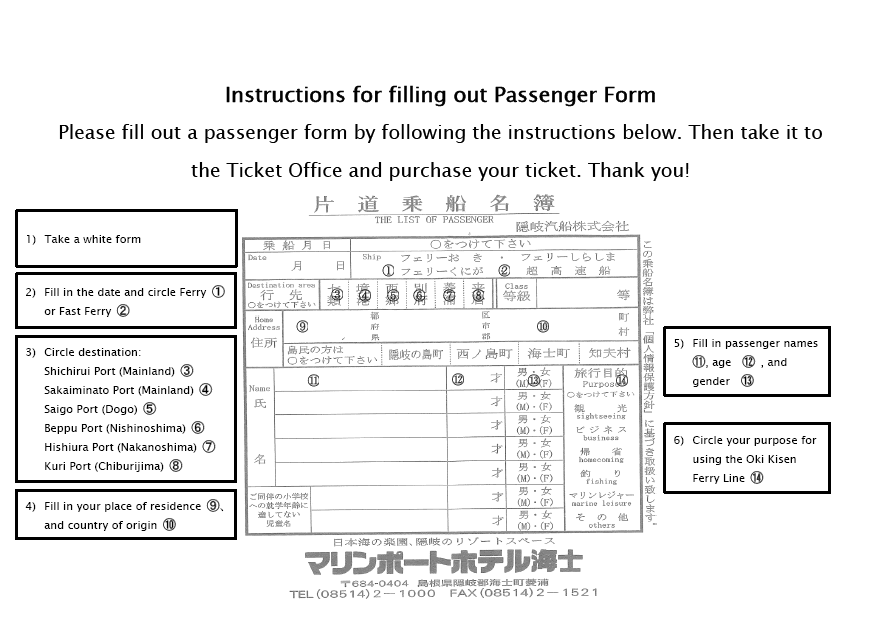 2.Ticket Office
>Hand over your boarding form (and vehicle form) to the ticket office staff, together with cash or credit card.
>If you purchased your ferry ticket through a travel agency, complete the passenger boarding form and hand this in to the ticket office together with your travel voucher.
>Only the main driver can put the car on the ferry. Other passengers must board the ferry as normal.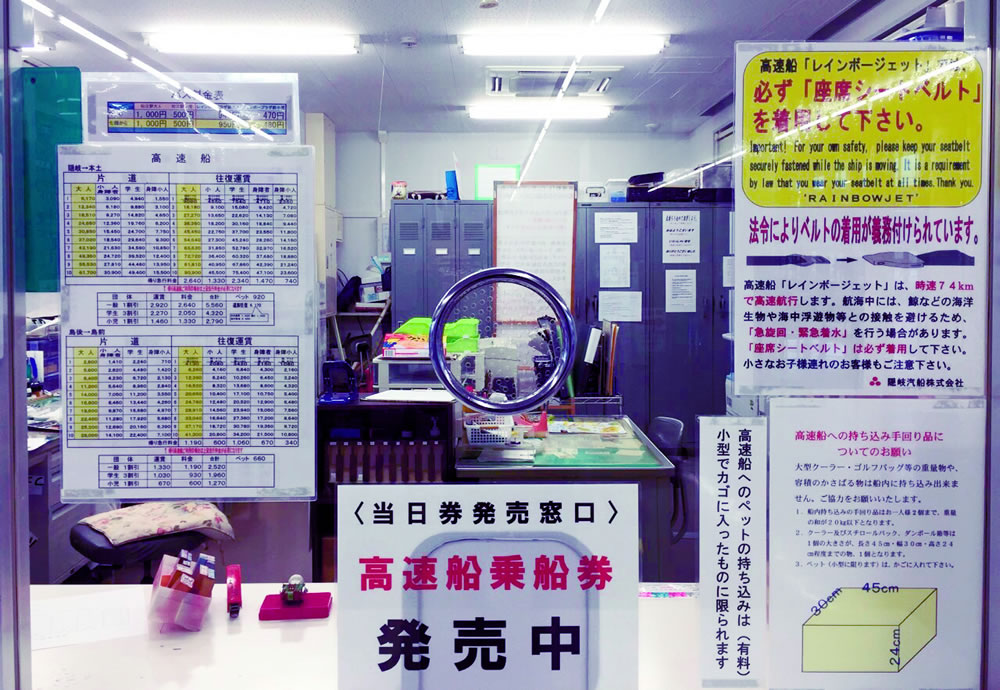 3.Destination
>Please make sure you know witch port you will get off at, and check what time the ferry will arrive.
All ferries to and from Nishinoshima Island arrive at Beppu Port.
Nishinoshima folk music and an announcement in Japanese and English will be played 5 minutes before you arrive at Beppu Port.
Please prepare your luggage during this time and proceed to the exit.
Make sure you have your ticket with you when you disembark. You MUST return this to the ferry crew.
*We recommend that you arrive 30 minutes before departure time (60 minutes if you wish to put your car on the ferry).
Oki Kisen Ferry Co. Ltd
+81-(0)8512-2-1122 (Japanese only)
>> Website (English/Japanese)