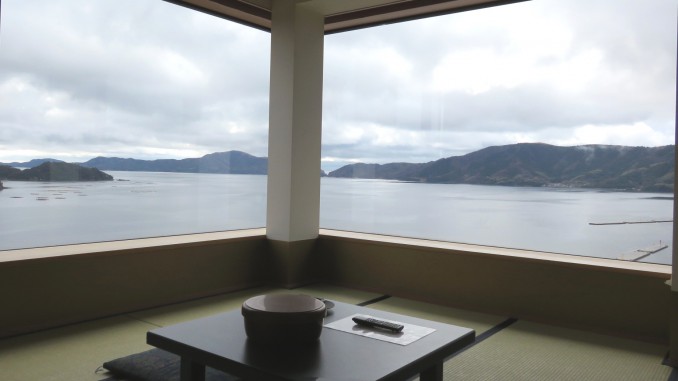 Nishinoshima has minshuku, ryokan and hotel options.
There are also two campgrounds.
Accommodation during weekends and holiday season fills up quickly.
If you want to sample local Oki food, we recommend that you eat dinner at your hotel, ryokan or minshuku.
Most places warmly welcome international travelers, but be aware that very little English is spoken by the staff (but of course everyone is very friendly and wants to help you)!
Please book in advance! Rooms are limited.
For booking assistance, please complete the online form.
Please make a booking in advance (through this website – in English or over the phone – in Japanese) to avoid disappointment.
This form can be used to book accommodation up to ONE WEEK in advance. If you want to travel to Nishinoshima within one week, please telephone the tourism association office (in Japanese) or ask at the Matsue Station International Tourist Information Office for help – they will help you call our office.
If you make a booking, but need to change or cancel the booking, please contact the tourism association by EMAIL and TELEPHONE at least 3 days before your booking.
Cancellation charges will apply after this.
Credit cards are not accepted at all places.
All prices include 10% consumer tax.
Prices current as of 15 January 2020.
Listed prices are per person, not per room.
Accommodation facilities may charge a higher rate during holiday season.