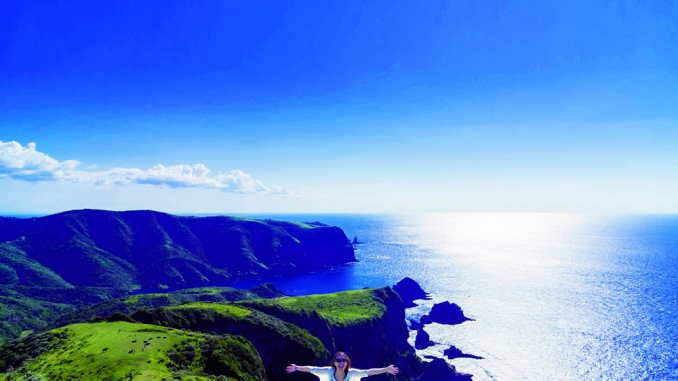 Kuniga Coast
The massive sea-eroded cliffs and strangely-shaped rocks of the Kuniga Coast are an unforgettable must-see location of the Oki Islands. This dynamic landscape includes such sites as Tsūtenkyō, a large rock arch colored with dramatic red, white and grey rock which contrasts against the aquamarine sea, and the astonishing Matengai, a sea cliff which stands at a lofty 257m. This spectacular rugged coastline is softened by pastoral vistas of cattle and horses which graze peacefully upon the mountaintops.
You can enjoy breathtaking views from the top of Matengai Cliff, and at the bottom at Tsūtenkyō Arch, or hike the 2.3km track all the way from the top to the bottom.
Matengai Cliff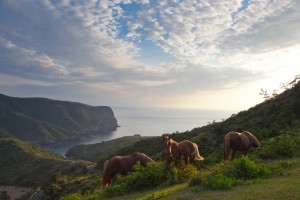 This dynamic 257m cliff is a must see! It is one of the highest sea cliffs in Japan. Walk along the clifftop amongst the grazing cows and horses.
>> read more
Tsūtenkyō Arch (Kuniga Beach)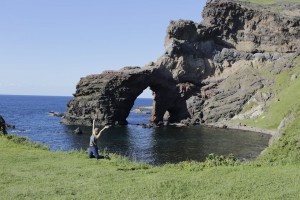 This impressive rock arch has been carved by the power of the wind and waves over time. Come here and feel the power of the Earth!
>> read more


Akao Lookout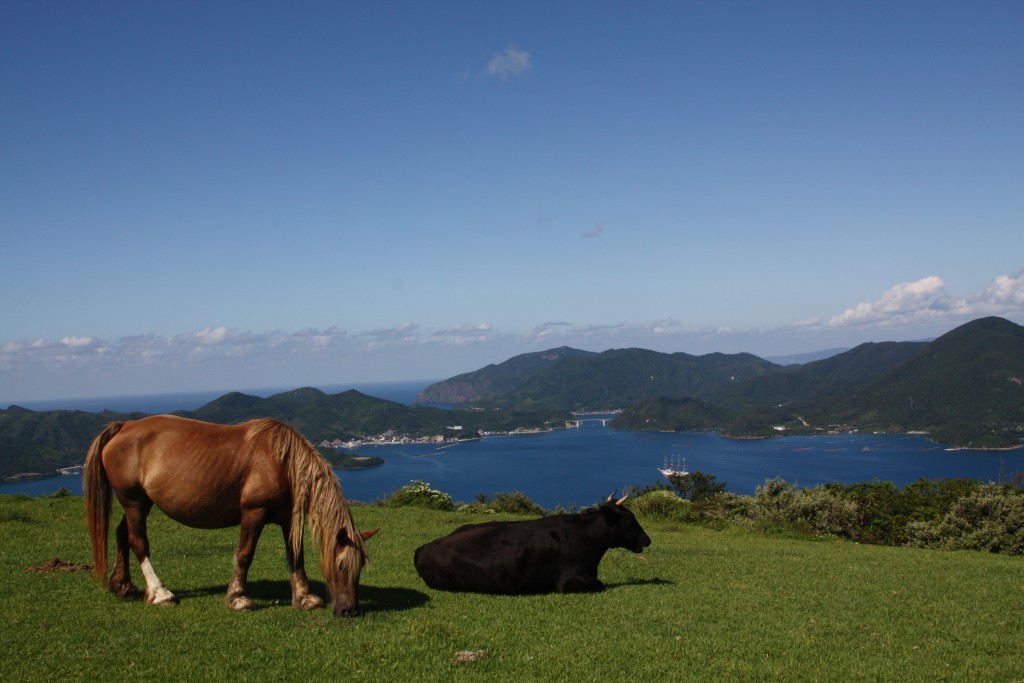 Enjoy amazing views of the stunning Kuniga Coast from this point. Make sure you visit Akao and take a few photos here.
>> read more


Kannon-iwa Rock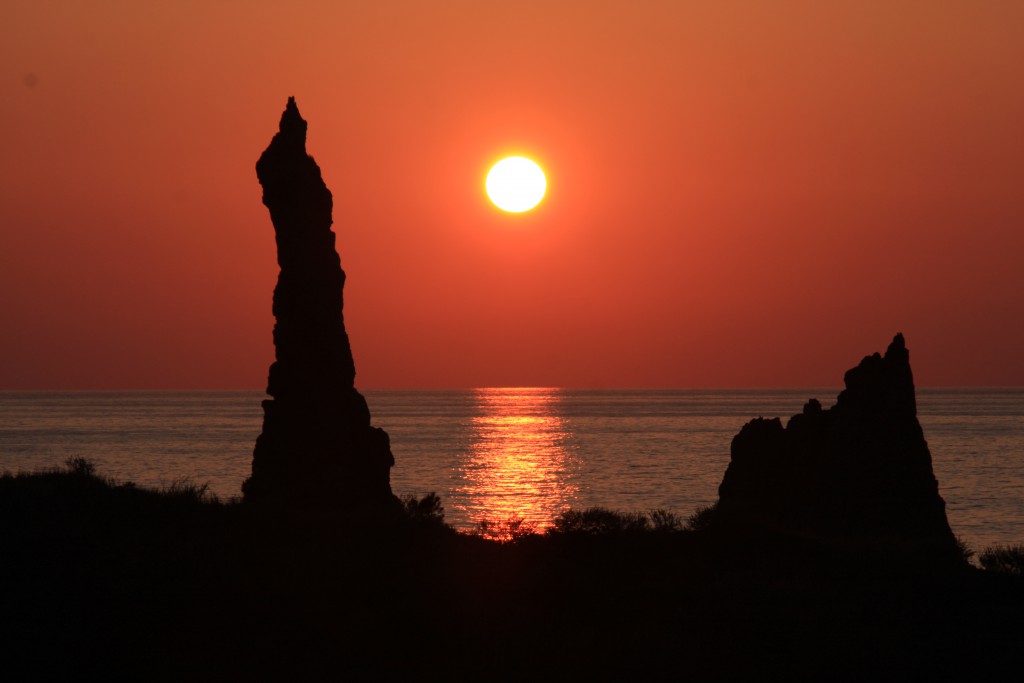 Strong wind and waves have carved this unique rock formation. People say it looks like a "kannon" (Buddhist Deity).
>> read more


Other Places
Onimai Lookout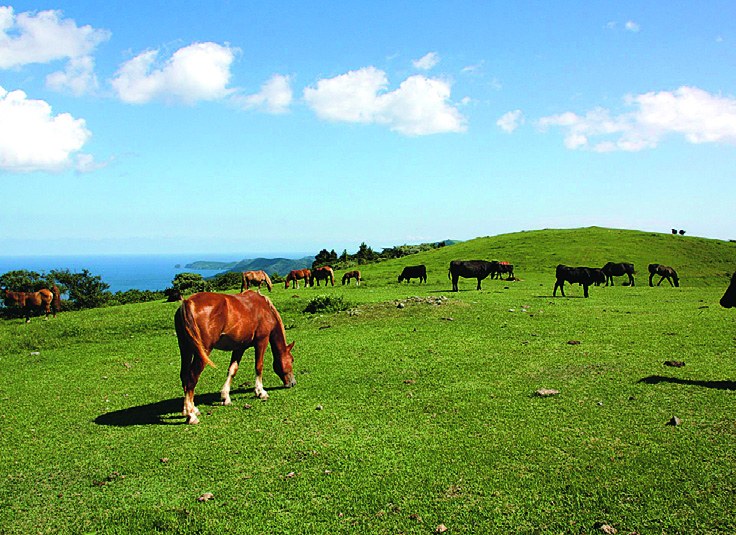 This lookout point is a great place to see both the Sea of Japan and the inner sea. Enjoy driving through the farmland to Onimai, and watch the horses and cows graze nearby.
>> read more


Funabiki Canal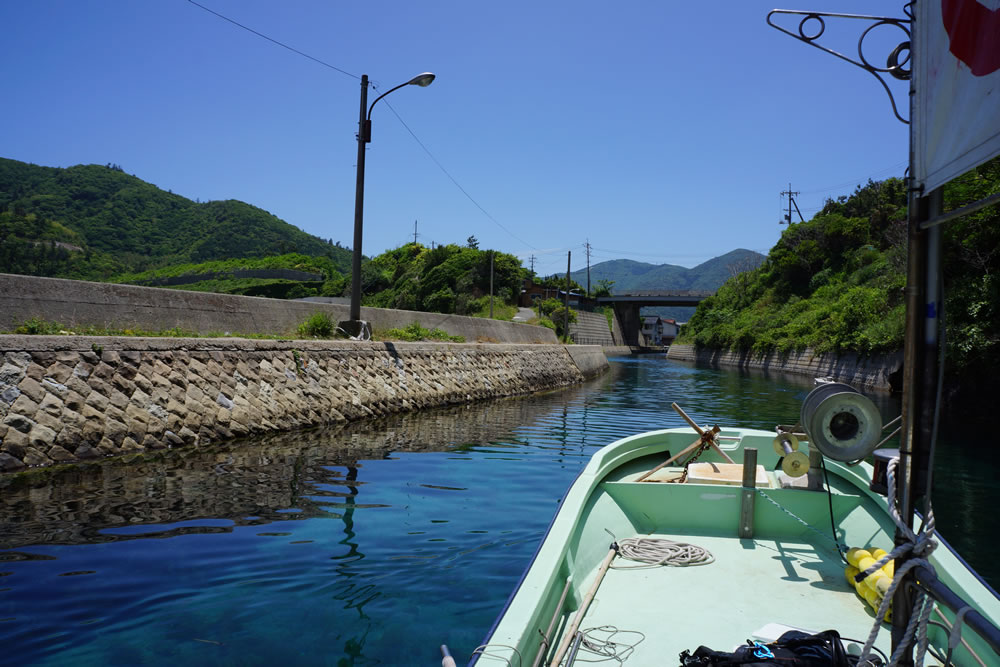 This canal was built in 1915 by local people before heavy machinery was available in the Oki Islands. The 330m long narrow waterway cuts through central Nishinoshima joining the inner sea with the outer Sea of Japan.
>> read more